At Uome we understand that the privacy of your information is important to you, it is also important to us that your privacy is paramount. We are committed to being transparent about how we use, share and protect your information. Our Privacy Statement will help you better understand the types of information we collect, why we collect it, how we will use it, and the various options you have to manage the privacy of your personal information.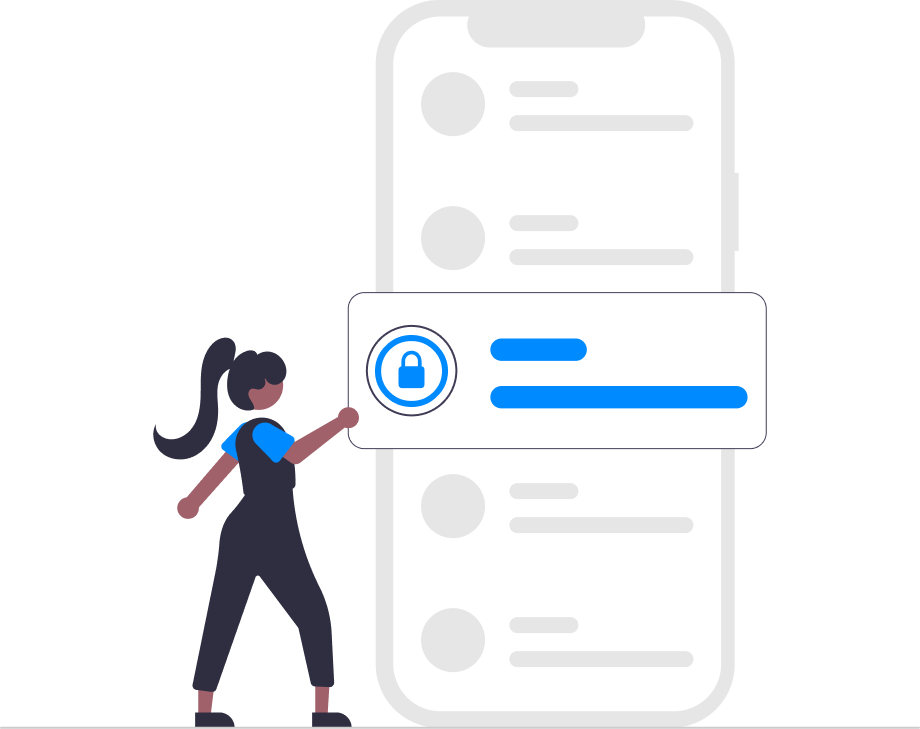 Introduction and who we are
Uome Ltd are strongly committed to being responsible custodians of the information you provide us and the information we collect in the course of operating our business.
This Privacy Notice explains how Uome, as a data controller, may collect, use, share and protect information that we obtain about you directly or indirectly in accordance with applicable Data Protection Laws (means the European General Data Protection Regulation 2016 ("GDPR") and the UK Data Protection Act 2018 ("DPA 2018"), together with any other laws that apply to personal data in respect of which Uome is subject). 
Where you use our services, or your personal data is processed in connection with such services, and we control the purpose for which such personal data is processed, Uome will be the data controller of such information.
This Privacy Notice does not apply to, and Uome is not responsible for, any third-party websites which may be accessible through links from this website (please see section titled Links to other websites) below for more information. 
Please read this Privacy Notice carefully.
Scope of this Privacy Notice
This Privacy Notice explains and describes:
When this Privacy Notice applies.
Data Collected.
How we collect your personal data.
How we use the personal data we collect.
Legal basis for usage of your personal data.
How and when we may disclose personal data that we collect.
What happens when you access third-party services and content.
What happens if your personal data is transferred overseas.
How we protect your personal data and keep it secure.
How long we hold your personal data.
Your legal choices and rights.
Change in business ownership and control.

 

What cookies are and how we use them.
The status of this Privacy Notice and any changes that are made to it.
How to request further information.
Our contact details.
When this Privacy Notice Applies
This Privacy Notice applies:
to your use of any of our services where we are performing a data controller function;
where you apply to us for a job or work placement;

 

to your supply of services to us where this involves any personal data; and/or
to any personal information collected from third parties where we are the controller of such information.
This Privacy Notice additionally applies to our website and online services, including www.myuome.com and any other website, mobile app or other online service created or hosted by us from time to time on which this Privacy Notice appears (together, our "online services") through which we may collect certain details if, for example, you want to subscribe to any publications or newsletters that we may periodically issue. 
Please note that our online services make use of cookies and similar technologies, as described in more detail in the Cookies section below.
Data Collected
We may collect the following data from you in accordance with this Privacy Notice:
Contact Information such as name, email address, telephone numbers and billing address;
Financial Information such as credit / debit card numbers, sort code and bank account;
IP address;
Digital Content e.g. images, documents, videos, virtual transactions and appointments; and
Contact list & media using your device
How we collect your personal data
"Personal data" is any information that can be used to identify you or that we can link to you.
Where you use our services, we will collect personal data in the following ways:
data is given to us directly by you; and
data is collected from third parties such as your employing organisation, regulatory authorities, recruitment agencies, credit reporting agencies, information or service providers, publicly available records, and the third parties described in the Disclosure of Your Information section below.

 

data is voluntarily provide to us, including when you communicate with us via email or other channels; when you sign up for or request that we send you newsletters, alerts, or other materials; when you sign up for a webinar or event; and when you respond to our communications or requests for information.
data may be collected from other sources, such as social media platforms that share information about how you interact with our social media content, and any information gathered through these channels will be governed by the privacy settings, policies, and/or procedures of the applicable social media platform, which we strongly encourage you to review.
The information you provide may include current and historical personal data including your name, contact details, title, identification, employment, positions held and enquiry/complaint details and information about the organisation with which you are affiliated. We may also collect personal data about your other dealings with us and our clients, including any contact we have with you in person, by telephone, email or online.
We will handle any unsolicited information in accordance with law, including destroying or de-identifying such information where we are required to do so.
When you use our online services, we may collect the following:
data you provide by completing forms (this includes information you give us, submitting material, requesting services, entering competitions, registering for any of our online offerings or subscribing to our newsletters or other services).
data you provide by your participation in competitions, live chats, message boards.
data you provide to us if you contact us, for example to report a problem with our online services or raise a query or comment.
Details of visits made to our online services including, but not limited to, the volume of traffic received, logs (including, where available, the IP address and location of the device connecting to the online services and other technical information and identifiers about the device and the nature of the visit) and the resources accessed.
Where our online services require that you enter a password or other information in order to access certain features, we will collect such credentials when you enter them.
If you apply for a job or work placement with Uome then you may need to provide information about your education, employment, racial background and state of health. As part of your application you will be asked to provide your express consent to our use of this information to assess your application and to allow us to carry out both recruitment analytics and any monitoring activities which may be required of us under applicable law as an employer. We may also carry out screening checks (including reference, background, directorship, financial probity, identity, eligibility to work, vocational suitability and criminal record checks) and consider you for other positions. 
We may exchange your personal data with academic institutions, recruiters, screening check providers, health service providers, professional and trade associations, law enforcement agencies, recruitment analytics providers, referees and your current and previous employers. We may also gather additional information about you from publicly available resources such as LinkedIn or other social or professional media platforms and collate this with the information that you provide to us. Without your personal data, we may not be able to progress considering you for positions with us.
In some instances, personal data must be provided to us in order for us to legally or contractually perform services to you, for example where we [e.g. are obligated to gather personal data for anti-money laundering identification purpose]. Where relevant we will highlight to you those details that we are obligated to collect.
How we use your personal data
Depending upon the circumstances in which we gather your personal data, we may use your information to provide you with services and information, or for any of the following purposes:
to provide you with the best possible service and experience when using our services, products and online services.
to provide you with Uome's services (as noted above) that you or your employing organisation request.
to respond to your enquiries.
to carry out our obligations arising from any contracts entered into between you and us.
to facilitate our internal business operations, including to fulfil our legal or regulatory requirements.
to maintain and develop our relationship with you.
for our business purposes, including data analysis, submitting invoices, detecting, preventing, and responding to actual or potential fraud, illegal activities, or intellectual property infringement.
to maintain and update our records including our database of contacts.
to provide you on an ongoing basis with information and services, including relevant marketing communications related to Uome, and other information or materials, that you request from us or which we feel may interest you where you have indicated that you would like to receive these from us.
to evaluate, recruit, and hire personnel.
to measure the popularity and effectiveness of services such as newsletters and seminar invitations, in order to improve what we offer to you and other recipients.
to ensure that content from our online services is presented in the most effective and secure manner for you and the device on which you are accessing our services, and to troubleshoot, and improve such online services.
to allow you to use or access interactive features or secure areas of our online services, when you choose to do so.
for research, planning, service development, security or risk management.
as we believe reasonably necessary or appropriate to comply with our legal obligations, respond to legal process or requests for information issued by government authorities or other third parties, or protect your, our, or others' rights.
We may not be able to do some or all of these things without your personal data. 
If at any time we intend to change the purpose for which we hold your personal data, for example to offer you with a complimentary service that we may provide in the future, we will give you prior information of that new purpose so you are aware of this.
Throughout all of our processing, specific attention is paid to all instances in which sensitive information is processed by Uome as we have increased duties wherever such categories of data are provided to, or gathered by us.
Legal basis for usage of personal data
Where we intend to use your personal data, we rely on the following legal grounds:
Performance of a contract: We may need to collect and use your personal data to enter into a contract with you or to perform a contract that you have with us. For example, [adding your business information to invoices and quotes and connecting Stripe for payments], and where we respond to your requests and provide you with services in accordance with our terms and conditions or other applicable terms of business agreed with you or with your employing organisation.
Legitimate interests: Where we consider use of your information as being (a) non-detrimental to you, (b) within your reasonable expectations, and (c) necessary for our own, or a third party's legitimate purpose, we may use your personal data, which may include:
for our own direct marketing or continued communication;
the prevention of fraud;
our own internal administrative purposes;
personalisation of the service(s) we provide to you;
ensuring network and information security, including preventing unauthorised access to electronic communications networks and stopping damage to computer and electronic communication systems; and/or
reporting possible criminal acts or threats to public security to a competent authority.
Compliance with a legal obligation: We may be required to process your information due to legal requirements, including employment laws, tax laws and other regulatory provisions applicable to Uome as a provider of [INSERT TYPE OF SERVICES] services.
Consent: You may be asked to provide your consent in connection with certain services that we offer, for example in respect of any processing of your personal data for our marketing purposes where you or your employing organisation is not a client of Uome, or in respect of certain special categories of personal data such as your health or racial background for which we are legally obliged to gain your consent due to the sensitive nature of such information and the circumstances in which it is gathered or transferred. Where we are reliant upon your consent, you may withdraw this at any time by contacting us in accordance with the Contact and Further Information section below, however please note that we will no longer be able to provide you with the products or services that rely on having your consent.
Disclosure of your information
We may exchange your personal data with third-party service providers contracted to Uome where any of the following apply:
You have consented to us sharing your personal data in this way.
We deem it reasonably necessary to provide you with the services that you have required at any particular time.
Such sharing is provided for under contract, including our terms and conditions for any particular service that we may provide to you.
Such sharing is to law enforcement bodies or other government authority.
We need to enforce or apply our terms and conditions to which you have agreed (or other terms that have been agreed to apply to our relationship with you or your employing organisation).
It is necessary to protect the rights and interests, property, or safety of Uome, our clients or others.
It is relevant in the circumstances to disclose the information to parties with whom we have co-promotional arrangements (such as jointly sponsored events, external venues, or caterers).
Our agents or contractors who assist us in providing our services require such information, for example in fulfilling requests for information, receiving and sending communications, updating marketing lists, analysing data, providing support services or in other tasks from time to time. Our agents and contractors will only use your information to the extent necessary to perform their functions.
We use third party service providers to provide services that involve data processing, for example archival, web-hosting, analytics providers in connection with the operation of our online services, event hosting, information technology providers, auditing, reference checking, professional advisory (including legal, accounting, financial and business consulting), mailing vendor, delivery, technology, website, research, banking, payment, client contact, data processing, insurance, forensic, litigation support, marketing and security services. [A full list of such service providers can be found at [INSERT LINK]. This link may be updated from time to time as we change, add or update our suppliers].
All, or most, of the assets of Uome or any single business unit within Uome are merged with or acquired by a third party, or we expand or re-organise our business, in which case your personal data may form part of the transferred or merged assets.
We are under a legal, regulatory or professional obligation to do so (for example, in order to comply with a Court Order).

 
Any third parties that we may share your data with are obliged to keep your details securely, and to use them only to fulfil the service they provide you on Uome's behalf. When such third parties no longer need your personal data to fulfil this service, they will dispose of such details in line with Uome's procedures unless they are themselves under a legal obligation to retain information (provided that this will be in accordance with applicable data privacy laws). If we wish to pass your sensitive personal data onto a third party we will only do so once we have obtained your consent, unless we are legally required to do otherwise.
We also provide anonymous statistical information about users of our websites and related usage information to reputable third parties, including analytics and search engine providers.
We own the database rights in the information collected via our online services. We do not sell, rent, or otherwise share information that reasonably identifies you or your organisation with unaffiliated entities for their independent use except as expressly described in this Privacy Notice or with your express prior permission.
We may share information that does not reasonably identify you or your organisation as permitted by applicable law.
Links to other websites
This Website may, from time to time, provide links to other websites which are controlled by third parties, which may include:
Twitter, LinkedIn and YouTube, where we have certain Uome accounts and profiles.
Facebook, where we have a social page.
Payment providers, such as Stripe and Klarna
We have no control over such websites and are not responsible for the content of these websites. This Privacy Notice does not extend to your use of such websites. You are advised to read the Privacy Notice or statement of other websites prior to using them.
Our online services may include integrated content or links to content provided by third parties (such as video materials). This Privacy Notice does not address the privacy, security, or other practices of the third parties that provide such content.
We engage third parties that support the operation of our online services, such as analytics providers. These third parties may use technologies to track your online activities over time and across different websites and online platforms. Please see section titled Cookies below for more information.
International Transfers
Where you are submitting personal data from within the European Economic Area ("EEA"), such information may be transferred to countries outside the EEA. 
By way of example, this may happen if one or more of our third party service providers with whom we share personal data in accordance with the Disclosure of Your Information section are located, or have their servers located, outside your country or the country from which the data were provided. 
If we transfer your information outside the EEA in this way, we will take steps to ensure that your privacy rights continue to be protected.
Keeping Data secure
We take steps to hold information securely in electronic or physical form.  
We will use technical and organisational measures to safeguard your data, for example:
our information security policy is supported by a variety of processes and procedures;
access to your account is controlled by a password and a username that is unique to you;
we store your data on secure servers in access-controlled premises or electronic databases requiring logins and passwords;
payment details are encrypted using SSL technology (typically you will see a lock icon or green address bar (or both) in your browser when we use this technology;
all employees, officers or contractors of Uome and third-party providers with access to confidential information are subject to access controls and confidentiality obligations, and we require our third-party data storage providers to comply with appropriate information security industry standards.
Whilst we continually strive to ensure that our systems and controls are updated to reflect technological changes, the transmission of information via the internet is not completely secure, and as such we cannot guarantee the security of your data transmitted to our online services which is at your own risk. 
If you communicate with us using non-secure web platforms, you assume the risks that such communications between us are intercepted, not received, delayed, corrupted or are received by persons other than the intended recipient. 
Once we have received your information, we will take reasonable steps to use procedures and security features to try to prevent unauthorised access, modification or disclosure. 
You can help us to keep your information secure by ensuring that any username or password in relation to our online services is kept strictly personal to you and not made available to any other person. You should stop using your username and password and notify us immediately if you suspect that someone else may be using your user details or password.
Technical and organisational measures include measures to deal with any suspected data breach. If you suspect any misuse or loss or unauthorised access to your data, please let us know immediately by contacting us via this e-mail address: support@myuome.com
If you want detailed information from Get Safe Online on how to protect your information and your computers and devices against fraud, identity theft, viruses and many other online problems, please visit www.getsafeonline.org. Get Safe Online is supported by HM Government and leading businesses.
Data Retention
Unless a longer retention period is required or permitted by law or regulatory obligations, we will only hold your data on our systems for the period necessary to fulfil the purposes outlined in this Privacy Notice or until you request that the data be deleted.
A maintained copy of our retention policy is available upon request. Should you wish to review our retention policy then please contact us in accordance with the Contact and Further Information section below.
Your Rights
Under applicable data protection legislation, we have a duty of care to ensure that your personal data is accurate and up to date. Therefore, please contact us to update or correct your information if this changes or if you believe that any information that we have collected about you is inaccurate at support@myuome.com
Personal details such as name, company, address, telephone number can be managed directly within the Uome app.
Where you have consented to our processing of certain personal data, you can at any time withdraw such consent and/or tell us not to contact you with updates and information regarding our products and services (or part of them) either at the point such information is collected (by leaving the relevant box unticked) or, where you do not wish us to continue to use your information in this way, by following the unsubscribe instructions on any communications sent to you. Please note that where you withdraw your consent, we will no longer be able to provide you with the products or services that rely on having your consent. You can also exercise this right at any time by contacting us using the contact details at the end of this Privacy Notice.
You have the following rights in relation to your Data:
Right to access – the right to request (i) copies of the information we hold about you at any time, or (ii) that we modify, update or delete such information. If we provide you with access to the information, we hold about you, we will not charge you for this, unless your request is "manifestly unfounded or excessive." Where we are legally permitted to do so, we may refuse your request. If we refuse your request, we will tell you the reasons why.
Right to correct – the right to have your data rectified if it is inaccurate or incomplete.
Right to erase – the right to request that we delete or remove your data from our systems.
Right to restrict our use of your data – the right to "block" us from using your data or limit the way in which we can use it.
Right to data portability – the right to request that we move, copy or transfer your data.
Right to object – the right to object to our use of your data including where we use it for our legitimate interests.
If you would like to exercise any of the rights set out in this section, please contact us via this e-mail address :support@myuome.com
If you are not satisfied with the way a complaint you make in relation to your data is handled by us, you may be able to refer your complaint to the relevant data protection authority. For the UK, this is the Information Commissioner's Office (ICO). The ICO's contact details can be found on their website at https://ico.org.uk/global/contact-us.
If you make a privacy complaint, we will respond to let you know how your complaint will be handled. We may ask you for further details, consult with other parties and keep records regarding your complaint
Changes of business ownership and control
Uome Ltd may, from time to time, expand or reduce our business and this may involve the sale and/or the transfer of control of all or part of Uome Ltd. Data provided by you will, where it is relevant to any part of our business so transferred, be transferred along with that part and the new owner or newly controlling party will, under the terms of this Privacy Notice, be permitted to use the Data for the purposes for which it was originally supplied to us.
We may also disclose Data to a prospective purchaser of our business or any part of it.
In the above instances, we will take steps with the aim of ensuring your privacy is protected.
Cookies
This Website and services delivered online use cookies and other similar technologies. Cookies are small text files that are placed on your computer by websites that you visit. They are widely used in order to make websites work, or work more efficiently to improve the user experience, as well as to provide certain information to the owners of the site.
We may, for example, collect information about the type of device you use to access our online services, the operating system and version, your IP address, your general geographic location as indicated by your IP address, your browser type, the content you view and features you access on our online services, the web pages you view immediately before and after you access our online services, whether and how you interact with content available on our online services, and the search terms you enter on our online services.
Uome uses cookies to distinguish you from other users when you browse our website(s) or use our online services and to improve your experience of using our online services. Uome has carefully chosen these Cookies and has taken steps to ensure that your privacy is protected and respected at all times.
Before the we place cookies on your electronic device, you will be presented with a message bar requesting your consent to set those cookies. By giving your consent to the placing of Cookies, you are enabling Uome to provide a better experience and service to you. You may, if you wish, deny consent to the placing of cookies; however certain features of the online services may not function fully or as intended.
This Website places the following cookies:
| | | |
| --- | --- | --- |
| Type of Cookie | Purpose | Retention Period |
| Strictly necessary cookies | These are cookies that are required for the operation of our website. They include, for example, cookies that enable you to log into secure areas of our website, use a shopping cart or make use of e-billing services. | |
| Firebase cloud messaging | To allow notifications to be sent to users. | |
| | | |
Control of Cookies
You can choose to enable or disable Cookies in your internet browser. Most browsers enable you to block cookies or to block cookies from particular sites. You can choose to delete Cookies at any time, you should note however, that this may mean that any opt-outs or preferences you set on our website will be lost. To find out more about cookies, including how to see what cookies have been set and how to manage and delete them, visit www.allaboutcookies.org which includes information on how to manage your settings for the major browser providers.
It is recommended that you ensure that your internet browser is up-to-date and that you consult the help and guidance provided by the developer of your internet browser if you are unsure about adjusting your privacy settings.
Changes to this Privacy Notice
Your provision of personal data to us or use of our online services constitutes your acceptance of the terms of this Privacy Notice.
As technologies and information governance practices develop, and data privacy laws (and surrounding guidance) evolve, we may need to revise this Privacy Notice. You should therefore review this page regularly to ensure that you are aware of any changes to its terms. 
Uome reserves the right to change this Privacy Notice as we may deem necessary from time to time or as may be required by law. We will post any Privacy Notice changes on this page and, if the changes are significant or may materially impact upon your rights, we will provide a more prominent notice or contact you by other means (including, for certain services, email notification of Privacy Notice changes), otherwise any changes posted on the Website, you are deemed to have accepted the terms of the Privacy Notice on your first use of the Website following the alterations.
Further Information
You may contact Uome Ltd to find out more information by email at support@myuome.com
Uome at your request, can confirm what information we hold about you and how it is processed. If Uome does hold personal data about you, you can request the following information by contacting us using the details below: 
Identity and the contact details of the person or organisation that has determined how and why to process your data.

 

The purpose of the processing as well as the legal basis for processing.
If the processing is based on the legitimate interests of Uome or a third party, information about those interests.
The categories of personal data collected, stored and processed.
Recipient(s) or categories of recipients that the data is/will be disclosed to.
How long the data will be stored.
The source of personal data if it wasn't collected directly from you.
Any details and information of automated decision making, such as profiling, and any meaningful information about the logic involved, as well as the significance and expected consequences of such processing.
In order to verify the identity of those who make a request to us, we will accept the following forms of ID when information on your personal data is requested:
Passport
Driving Licence
Birth Certificate
Utility Bill dated within the last 3 months.
Contact
If you have any questions, concerns or comments about this Privacy Notice, or want to submit a written complaint about how we handle your personal data, please contact us via any of the following means:
Our contact details are as follows:
Contact address: Uome Ltd. 48 Cheyneys Avenue, Edgware, Middlesex, England, HA8 6SF
Email: support@myuome.com
The Privacy Officer for Uome is Jason Desmond Halstead
Date of last update: 20 06 2022