Buy now, pay later with Klarna through Uome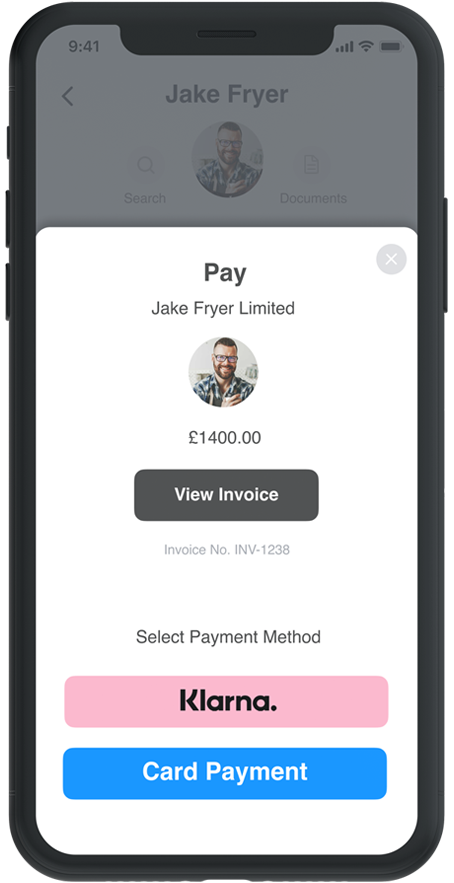 Payment methods
Offer more payment options so your customers can choose when and how to pay
Hassle free
Klarna assume credit and fraud risk, so you can focus on running a successful business
Upfront payment
You always get paid upfront and in full with any Klarna payment option
Zero-fraud liability
If it turns out a customer isn't who they say they are, Klarna take the cost
Klarna allows you to take payment instantly from Uome chat or email and gives your customers the ability to spread the cost.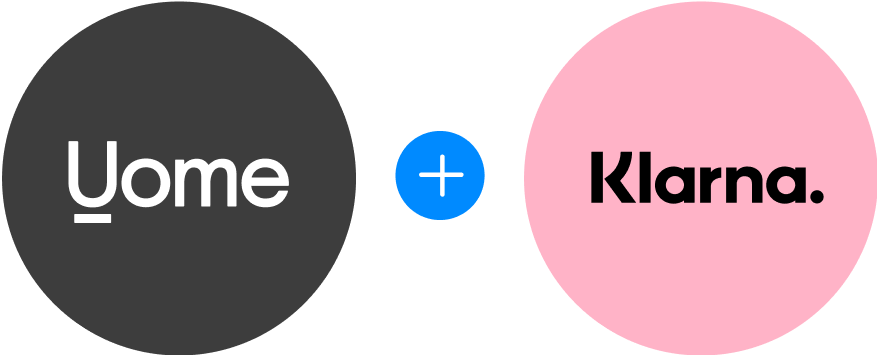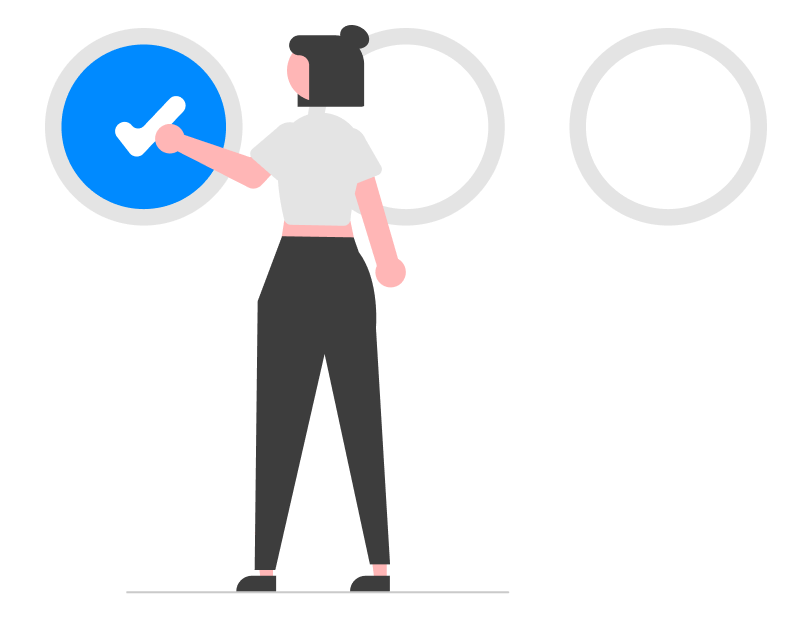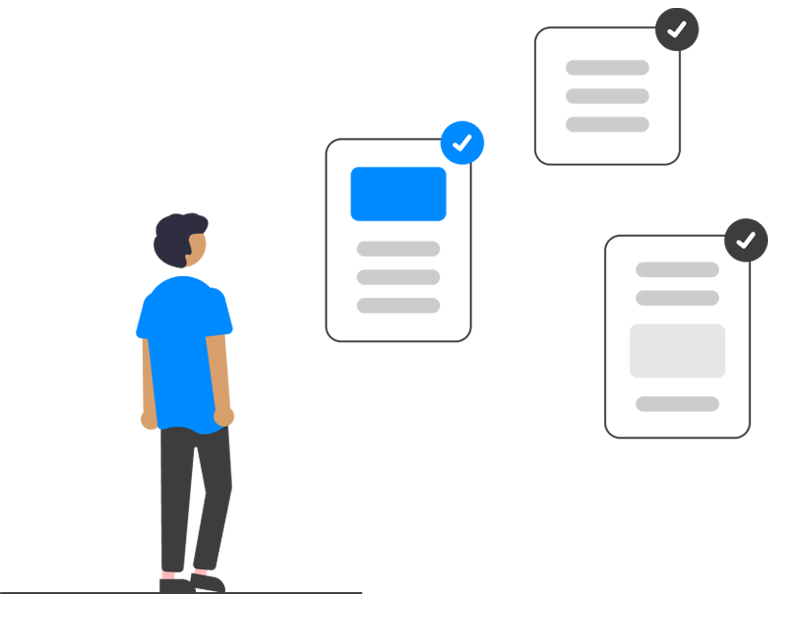 Under 'Requires Action' section, find Klarna and click 'Request access' if not already enabled.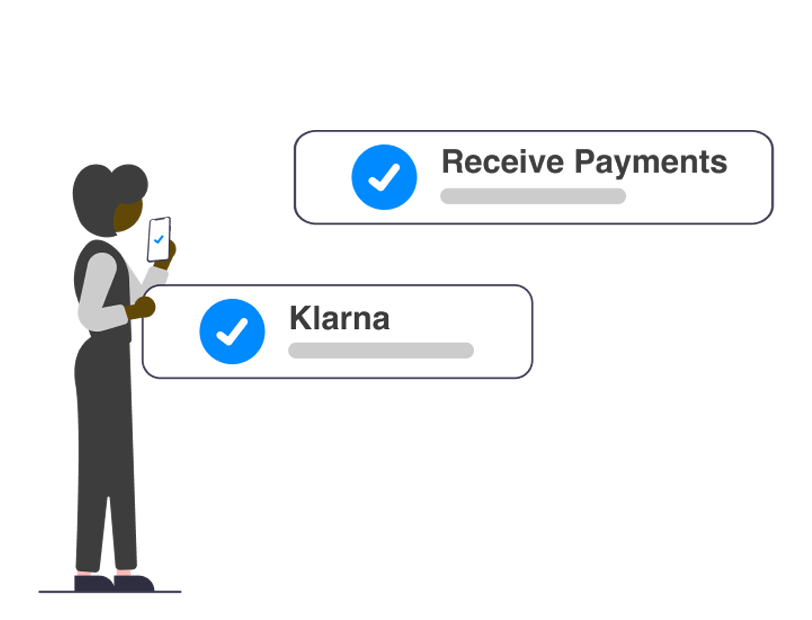 Go to receive payments within the Uome app and enable. You're now in control.
Financially empower your customers
Uome gives you messaging, billing and payments in all in one place
Buy now, pay later methods let customers pay in instalments over time
Offer interest-free instalments
You're paid immediately and in full
6% + 20p fee on each transaction
Provide flexible payments for your services
Your customer can accept or decline the terms of the repayment plan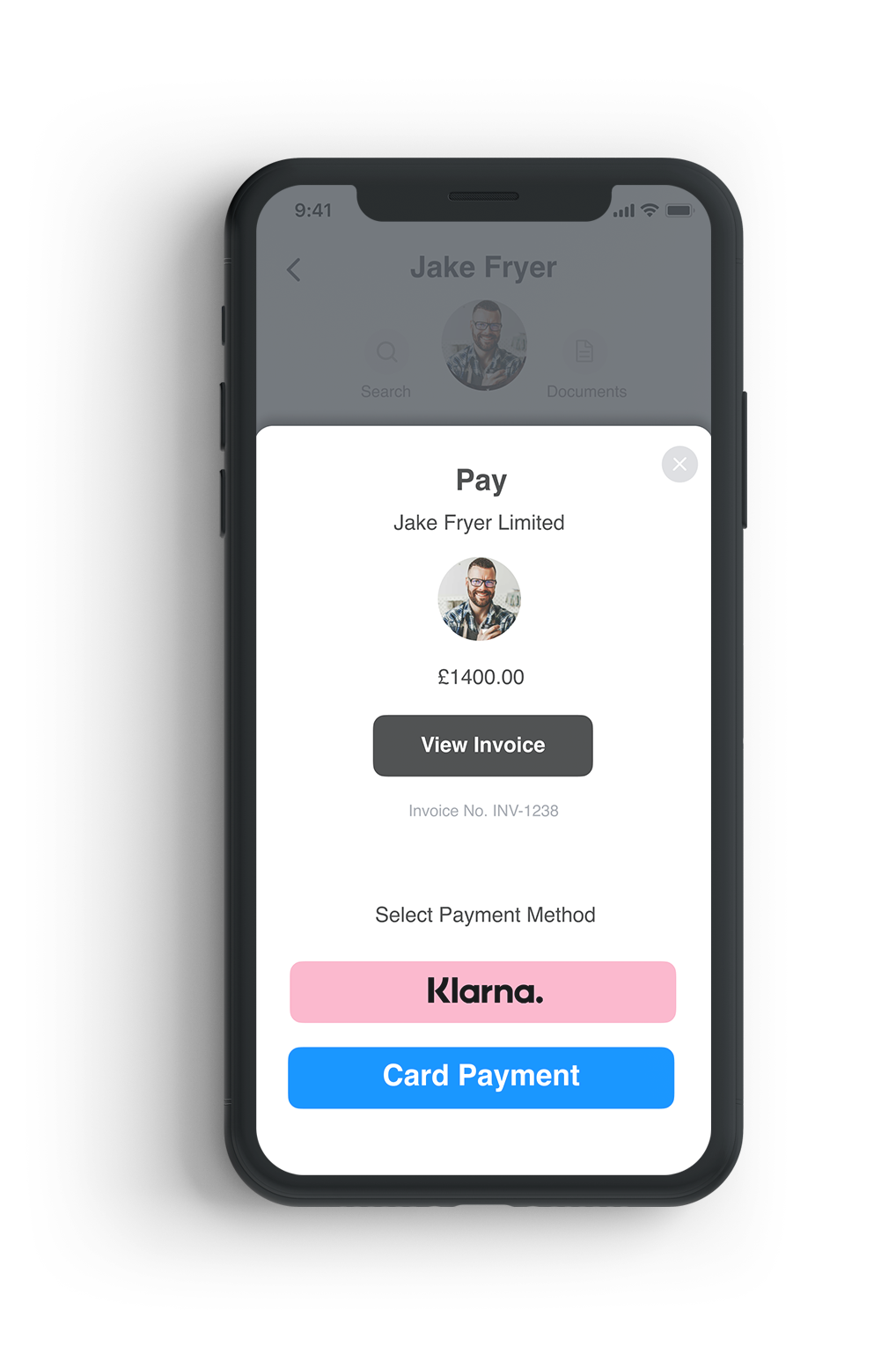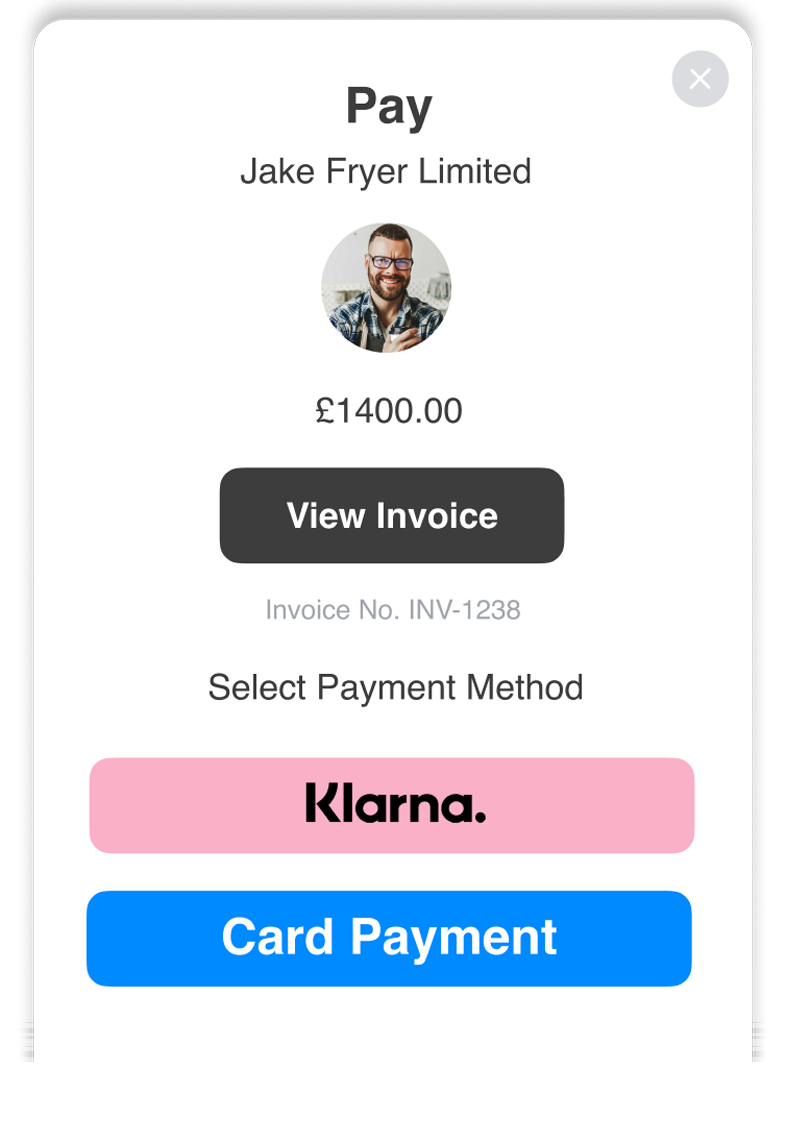 Enable the payment modal
Change the way you run your business