Uome Affiliate Programme Policy
Uome Affiliates are required to complete an agreement and act in accordance with the terms. This page contains the information you need to know to become a Uome affiliate.
If you're new to the programme, you can apply here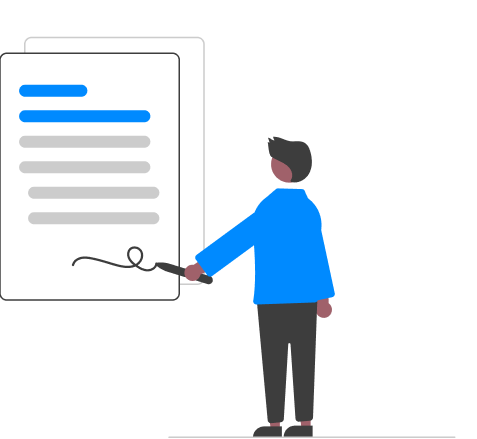 Commission
Commissions will be based on signups and commissions will be calculated at the following rates:
Monthly Subscription
You will receive 20% commission for every user that signs up for the annual subscription with your affiliate link

Payment will be made within 14 days of the user making payment for the subscription

You will receive the payment monthly for every month that the user makes a payment for their subscription
Annual Subscription
You will receive 20% commission for every user that signs up for the annual subscription with your affiliate link.

Payment will be made within 14 days of the user making payment for the subscription

You will receive the payment every year the user renews their annual subscription
Limitations
Affiliates will receive commission for each new customer that signs up for the monthly and annual subscription plan.

The member that is signing up for the subscription cannot be an existing user.

Affiliates commission is applicable to new customers only, and does not apply to existing customers or those already in an active sale process.

Our affiliate links are set to track referrals. Incorrect use of affiliate links will cause inability to track referrals please follow the guidelines.
Spreading the word on Uome
Do:
Follow our guidance below on "How to promote Uome"

Be creative in sharing this offer

Include your links so you can get paid

Ask the Uome support team for clarification and help if you are in doubt
Do Not:
Use false or misleading statements when promoting the benefits of using Uome (e.g. "Never deal with your admin again").

Modify or adjust the Uome logo or digital assets – this includes the use of the logo in  any marketing/promotional material you might create e.g. visual badges or dual-logo lockups, without prior written consent from Uome.
Quick guide to promoting Uome
Please see below useful information about Uome to help you to promote the benefits of using it to your audience.
What is Uome?
Uome is a platform  that was created to make self-employed life simple and enables users to run their businesses from their mobile phones. Users can get paid, build client relationships, send professional quotes & invoices, do their tax preparation, and send project updates all in one place. 
How does Uome help me?
Uome empowers the self employed by enabling them to:
Get paid quicker via Google pay, Apple pay, Stripe which allows for credit and debit cards or with Open Banking for instant payments 

Reduce admin – send professional quotes & invoices including duplication for repeat work.

customer credit at your discretion  – Enable your clients to spread costs with the Klarna buy now pay later option at no cost to your business.

Enhance client relationships – real-time messaging to share project visuals, documents & work updates.

Peace of mind – Tax preparation,  account reporting (log expenses, track sales, etc) and

keeping a track record of your client interaction.

Collaboration – Uome supports collaborative working and allows users to easily invoice each other as well as raise purchase orders for repeat work.

aPOS – enabling Uome users to take in person payments directly from customers via scanning a QR code that links to open banking.
Is Uome free? If not, how much does it cost?
Uome understands that its users are at various stages of their business journey. Whether you have a side hustle or running a team we want to help reduce the burden and stress. This is why Uome prides itself on providing flexible options to meet different needs, so business owners can opt for what suits them best.
Free option*
Uome is free to use for quotes and invoicing purposes. You will also be able to use the in-app message function to update and liaise with your clients and colleagues that have the app.
Pay As You Go (PAYG) option*
In addition to what you get in the Free option, with PAYG you can decide to settle billing with Card payments (Credit Card, Apple Pay, Google Pay) as well as offer your customers credit at no cost to your business via Klarna. Please note transaction charges apply. (Click here for more information on charges).
Subscription option
In addition to the free features you will also have access to the admin features (Expenses / Catalogue / Purchase Orders / Reporting) and the Open Banking immediate payments feature. To access this you will need to pay a subscription fee of £9.99 a month. An annual plan is also available for £107.99
*Please note both the Free and PAYG plans have billing capped at £2500.00 a month. For billing in excess of £2500.00 a month we would recommend the subscription plan.
What to call yourself
There are several ways to work with Uome and several ways to reference those relationships, here are some guidelines around what you can and cannot call yourself within the Uome Affiliate Program.
Do: Say you're a "Uome Marketing Affiliate" or "Marketing Affiliate".
Do Not: Refer to yourself as a Partner or that you've "partnered with Uome." This includes press releases, references in videos, listings on your website, or in any other marketing material you may be using.